THE POWER MAST
The revolutionary Power Mast with 2 sets of co-axial counter-rotating propellers (4 eFANS)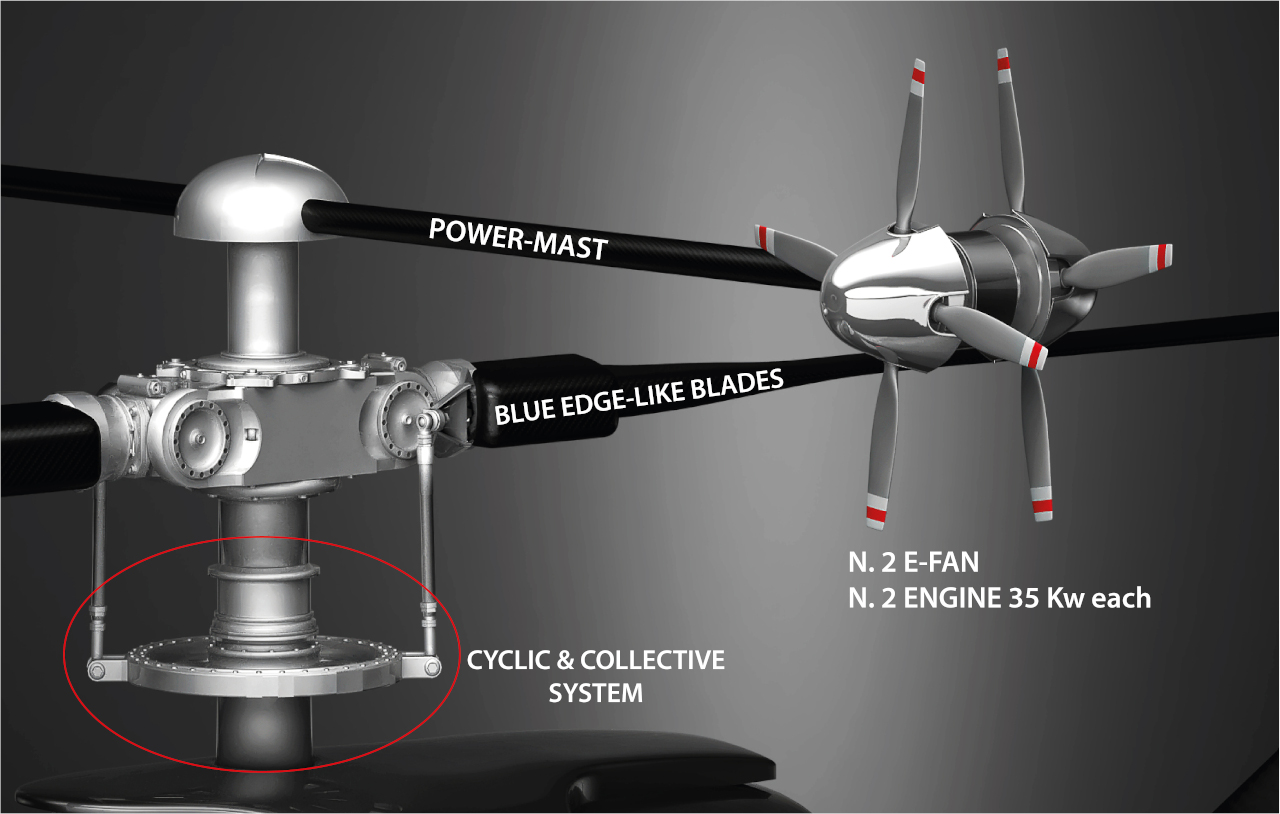 F-HELIX IS BASED ON AN EXISTING PLATFORM :
THE SILVERCRAFT SH4 CERTIFIED by F.A.A (N° H2EU) in U.S.A. (N° IM 54) in FRANCE and R.A.I (N° A 145) in ITALY
Mounting the electric propellers directly on the main rotor leads to no torque exchange betwen main rotor and fuselage.
The Powermast makes useless:
Fuel Engine
Main rotor
Tail rotor
Tank Fuel
Free wheel
Tail beam
Oil pump
Oil tank
Lubrication system
Engine shroud
The Result:
Green Flight
Low Cost
Low Noise
Easy to pilot (Autopilot ready)
This allows us to save around 1000 lb that are allocated to the battery pack or to the payload.
This means more load capacity and longer flight duration in the near future
THE 2 YAW eFANS
The two small electric ducted fans are used to provide control and directional stability around the yaw axis.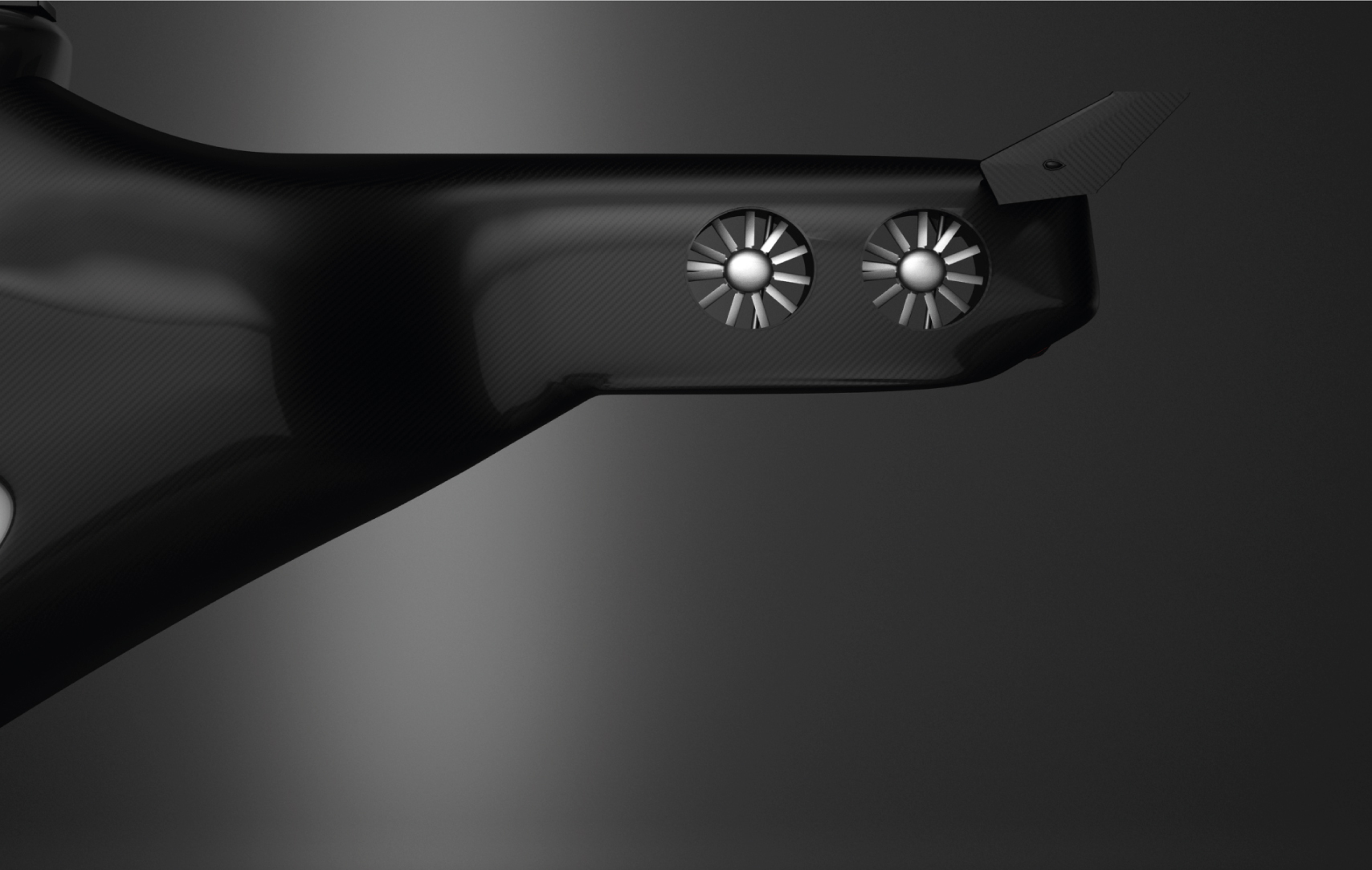 No torque exchanged between
the main rotor and fuselage.

Download the Paper : http://ierom.it/forum.html
Advanced Vertical Flight II
Technical Session C: Wed. May 15, 2019
Performance and Design Optimization
of the F-Helix eVTOL Concept (Paper 57)
Umberto Saetti,* Jacob Enciu, Joe Horn
Pennsylvania State University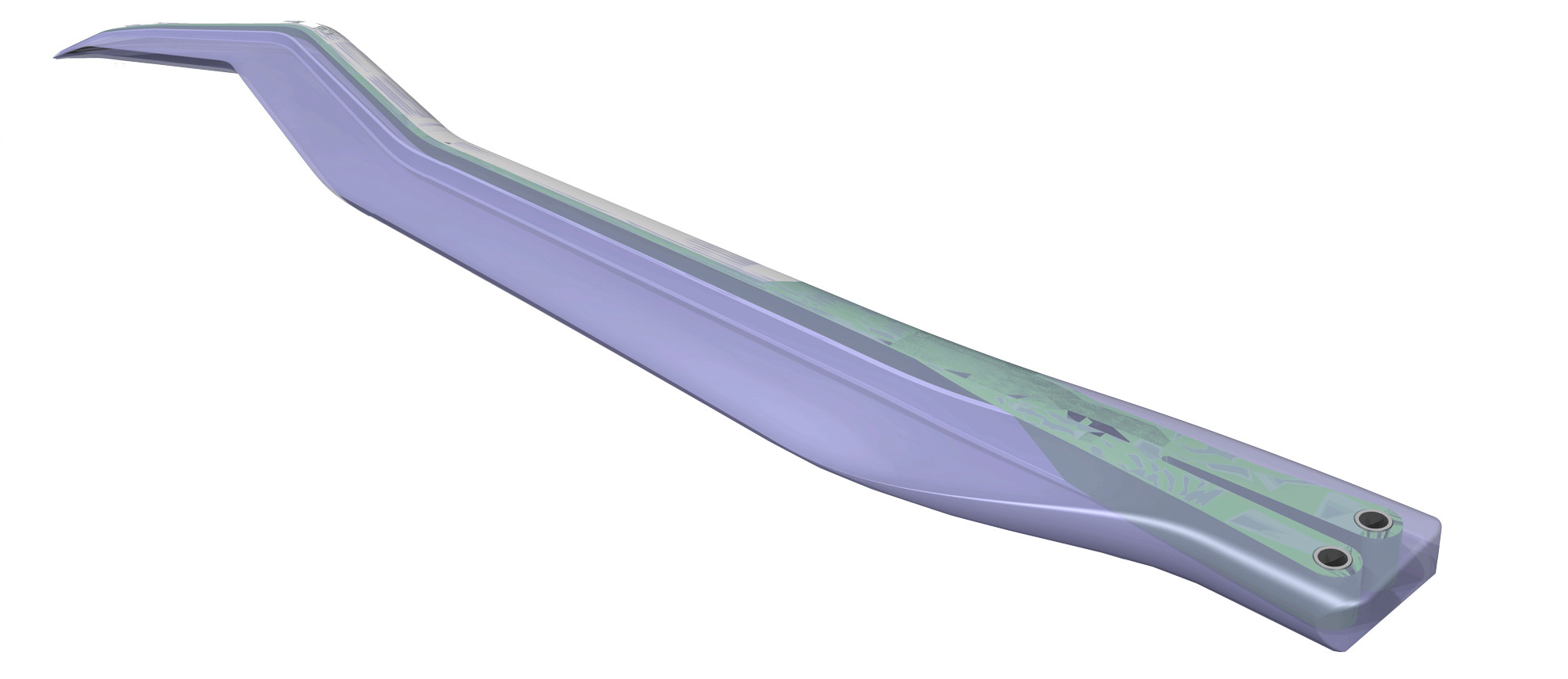 50% less noise
Compared with a conventional blade, the Blue Edge has a tip with both forward and rearward sweep. This gives the blade more time to interact with the vortex 'shed' by the rotor, reducing the characteristic impulsive (slap-slap) blade-vortex interaction noise generated by a helicopter
Blue Edge is a trade mark of Eurocopter.